Iya Foods, plant-based products have been Certified Gluten-Free by the Gluten-Free Food Program (GFFP) since 2020, and the National Celiac Association endorses the GFFP certification program.
About:
Iya Foods is committed to doing its part to be environmentally sustainable and responsible. What does this mean?
Growers – we buy local when possible and we source from growers that use environmentally responsible growing methods
Production – Energy efficient and environmentally responsible
Our locations – we use energy-efficient power and follow a strong recycling policy
Future plans – Use of non-polluting, renewable energy resources safe for our communities, future generations and planet
Products:
Plant Base Powers
Beet Power
Broccoli whole food powder
Brown Rice Flour
Cabbage whole food powder
Cauliflower whole food powder
Celery juice whole food powder
Dried Hibiscus flower powder
Green Pea whole food powder
Kale whole food powder
Pea Protein Powder
Psyllium Husk powder
Spinach whole food powder
Tomato Power
Plant Base Flours 
Cassava Flour
Fonio Flour
Honey Beans Flour
Plantain Pancake
Rice Flour
Tapioca Flour
Tigernut Four
Flowers
Baking Mixes
Ancient Desserts Baking mix
Chocolate Bundt Cake
Fudge Brownie Baking Mix
Gluten Free Flour Baking Mix
Iya's Homemade Rosemary Bread
Nutritional Yeast
Pumpkin Bread & Muffin Baking Mix
Sweet corn & creamy coconut cornbread baking mix
Vegan Baking Mix
Waffle & Pancake Baking Mix
Chipers
Fiery Red Chili Chipers
Four Cheese Tigernut Chipers
Honey Kombucha Chipers
Original Chipers
Sweet Moringa Parmesan Chipers
DISCLAIMER:
The Gluten-Free Food Program (GFFP) provides a platform for listing certified gluten-free clients and their products.  Information on this page has been taken from the client's website and is not regularly updated. The Gluten-Free Food Program cannot be held liable for claims made. If, for any reason, you are unsure of the content that appears, don't hesitate to get in touch with the supplier directly, as they manage the daily operations and marketing information before purchasing any item. See contact details below.
Mark of Trust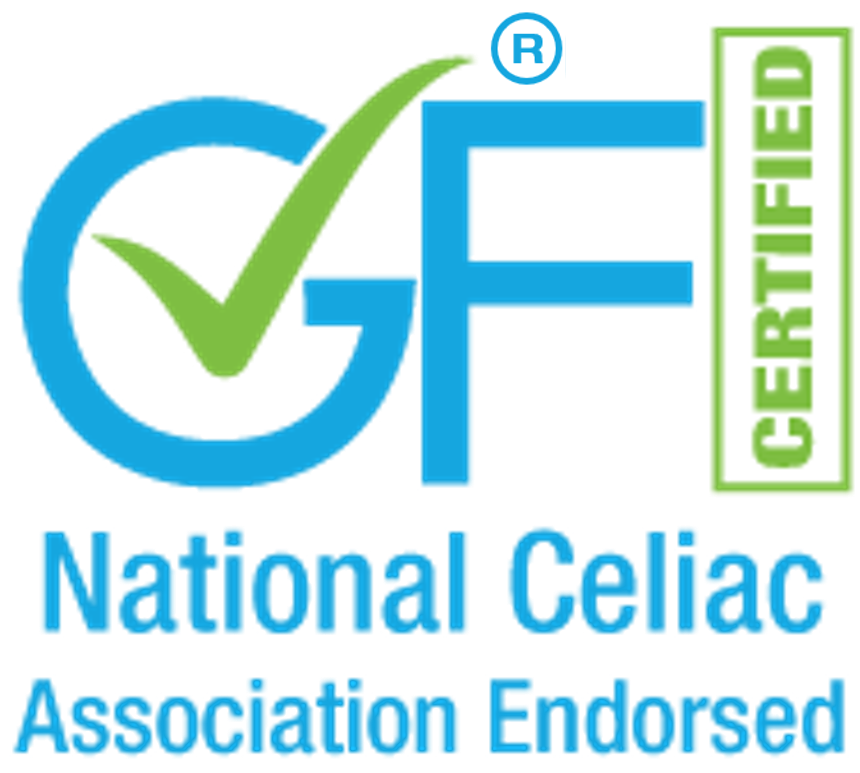 348 Smoketree Plaza, North Aurora, 60542