Gillian's Foods Products have been Certified Gluten-Free by the Gluten-Free Food Program (GFFP) since 2011, and the National Celiac Association endorses the GFFP certification program.
About:
Gillian's Foods are the best in gluten, wheat, dairy and nut free products. All of our products are baked in a dedicated gluten-free, peanut-free, and tree nut-free facility. We are proud to have national distribution.
Check your local health food or grocery store for our rolls, pizza dough, breadcrumbs and pie shells, or ask your local food stores to put us on the shelf!
PRODUCTS:
Blue Berry Muffins
Bulkie Rolls
Buttermilk Biscuits (2 pack)
Caramelized Onion Rolls
Coffee Cake Muffins
Cupcakes Chocolate
Cupcakes Vanilla
English Muffins
Garlic Bread
GF Garlic Croutons
GF Plain Bread Crumbs
Home Style Stuffing
Italian Bread Crumbs
Mini Blueberry Muffins (6 pack)
Mini Chocolate Cupcakes (6 pack)
Mini Coffee Cake (6 pack)
Mini Vanilla Cupcakes (6 pack)
Mini Whoopie Pies (2 pack)
Pasta Fettuccini
Pasta Penna
Pasta Spaghetti
Paste Fusilli
Pizza Dough
Quiche and Pie Crust
Sandwich Loaf White
Whoopie Pie
DISCLAIMER:
The Gluten-Free Food Program (GFFP) provides a platform for listing certified gluten-free clients and their products.  Information on this page has been taken from the client's website and is not regularly updated. The Gluten-Free Food Program cannot be held liable for claims made. If, for any reason, you are unsure of the content that appears, don't hesitate to get in touch with the supplier directly, as they manage the daily operations and marketing information before purchasing any item. See contact details below.
Mark of Trust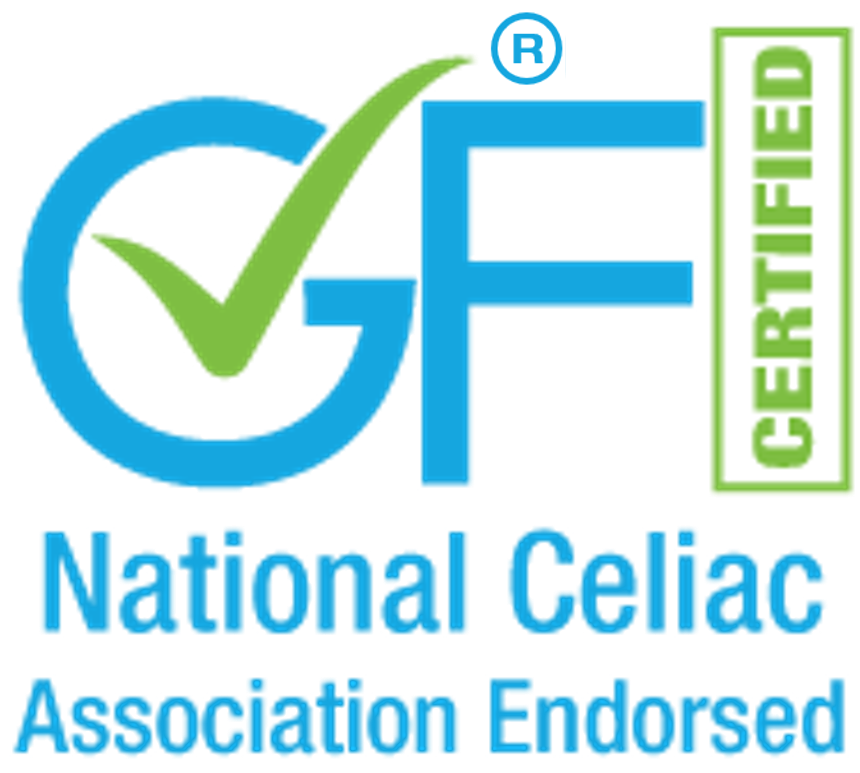 45 Congress St #106, 01970-5598