Queens Premium
Products have been Certified Gluten-Free by the Gluten-Free Food Program (GFFP) since 2022
, and the National Celiac Association endorses the GFFP certification program.

About:
Queen's Premium Crispy Onion is a healthy and flavorful ready to serve salad garnish and food condiment topping for any recipe. Healthy, convenient, delicious, crispy and crunchy!
How are we different?
No flour coating is added or wheat allergen is added. Flour is used as a filler in other crispy onion products and has little to no nutritional value. Our ingredients are just fresh onions and cholesterol free oil. Naturally flavored with no added salt or preservatives.
About Us
Farhana Shaikh, the founder of Queens Premium started the company in her kitchen after getting stomach sick from using store-bought cooked onions in her butter chicken recipe. Passionate about cooking and a hard-working woman, immigrated to Canada from Dubai with her three kids in 2007. Working two jobs to support her family, she always made it a priority to make sure her kids received healthy and home-cooked South Asian meals. Farhana noticed a lot of South Asian cooking uses sauteed cooked onions in large quantities. Many hours are spent cutting around seven kilograms of fresh onions, cooking them, and then finally creating the recipe.
She wanted to cut down her time on cooking so she could spend more time with her kids and focus on more important work. Farhana used store-bought cooked onions in her butter chicken recipe from classic brands but the final product tasted horrible. The fried onions were filled with preservatives, unhealthy fillers like flour coating, and used low-quality oil.
Getting sick and frustrated with not having better options, she decided to make her own healthy cooked onions at home using high-quality sunflower oil and just fresh onions. Farhana sold it to her closest friends who shared the same frustration as her. It was a hit from day one and the orders grew. She knew the opportunity she discovered had massive potential and wanted to help others like her as well. She partnered up with a co-packer and focused full time on the business and formed a team to expand Queens Premium Crispy Onion in retail stores and food service.
Product:
Premium Crispy Onions
Crispy Fried Garlic Non-Coated Onions
DISCLAIMER:
The Gluten-Free Food Program (GFFP) provides a platform for listing certified gluten-free clients and their products.  Information on this page has been taken from the client's website and is not regularly updated. The Gluten-Free Food Program cannot be held liable for claims made. If, for any reason, you are unsure of the content that appears, don't hesitate to get in touch with the supplier directly, as they manage the daily operations and marketing information before purchasing any item. See contact details below.
Mark of Trust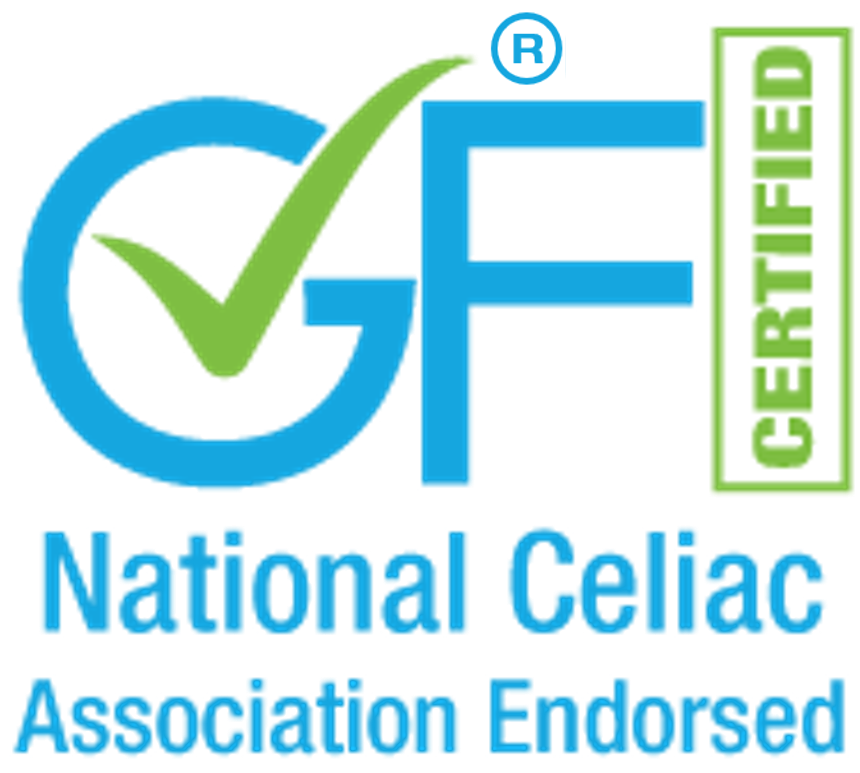 6880 Columbus Road, L5T 2G1