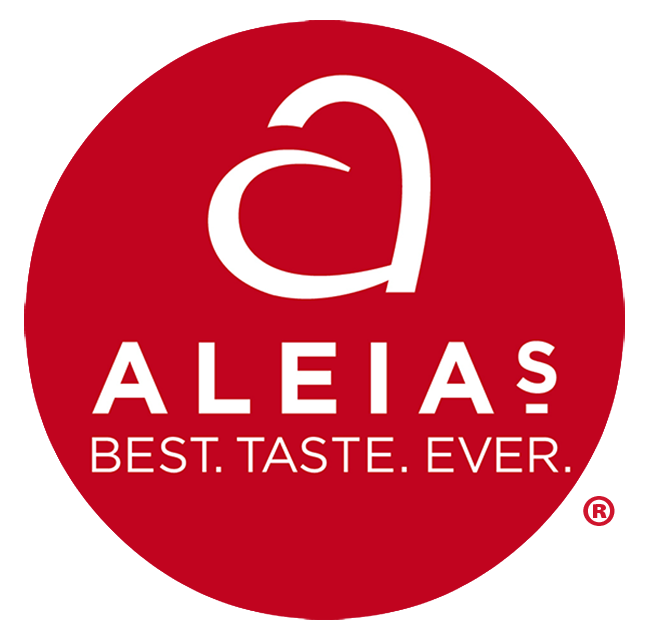 Aleia's Gluten-Free Foods products are certified Gluten-Free, endorsed by the National Celiac Association since 2009.
ABOUT:
Aleia's Gluten-Free Foods is a USA manufacturer devoted to producing wholesome, tasty, family-friendly foods for living a gluten-free lifestyle every day! Aleia's bakes from scratch; artisan cookies, multi-use bread crumbs, panko, crunchy croutons, flavorful stuffing mixes, wholesome breads and more! The brand stands for quality, authentic taste, beneficial foods and versatile products that everyone will enjoy eating.
PRODUCTS:
Bulk Italian Bread Crumbs
Coat and Crunch Extra Crispy
Coat and Crunch Crispy Spicy
Non-GMO Bread Crumbs
GF Plain Bread Crumbs
GF Italian Bread Crumbs
GF Savory Stuffing Mix
GF Classic Croutons
GF Parmesan Croutons
GF Plain Stuffing
GF Chocolate Chip Cookies
GF Ginger Snap Cookies
GF Peanut Butter Cookies
GF Snickerdoodle Cookies
GF Almond Horn Cookies
GF Coconut Macaroon
GF Oatmeal Raisin Cookies
GF Vanilla Bean Sugar Cookies
DISCLAIMER:
The Gluten-Free Food Program (GFFP) provides a platform for listing certified gluten-free clients and their products.  Information on this page has been taken from the client's website and is not regularly updated. The Gluten-Free Food Program cannot be held liable for claims made. If, for any reason, you are unsure of the content that appears, don't hesitate to get in touch with the supplier directly, as they manage the daily operations and marketing information before purchasing any item. See contact details below.
Mark of Trust