Gluten Free Remedies products are Certified Gluten-Free by the Gluten-Free Food Program (GFFP) since 2012, and the National Celiac Association endorses the GFFP certification program.
 PRODUCTS:

Gluten Free Dietary Supplements.
360 EPA/240DHA Fish Oil
5 HTP
7-Keto
Acetyl-Carnitine
Alpha Lipoic Acid
Anantamul
Artemisinin
Ashoka
Ashwaganda
Bacillus Coagulans
Bamboo
Berberine
Betaine
Bhringraj
Bioflavonoids
Biotin
Black Currant Seed Oil
Black Walnut Hulls
BoneDense
Boswellia/Curcumin Blend
Bovine Immunoglobulins
Bromelain
Butterbur/Feverfew Blend
Calcium D Glucarate
Cats Claw
Chromium Polynicotinate
CoQ10 Highly Asorbable
Cordyceps Sinensis
Cranberry Extract
Devil's Claw
DMAE
Epicor Plus
Galactooligosaccharides
Glutathione
Gluten Breaker
Hyaluronic Acid
Inositol
Iron Chelate
Kelp
Krill Oil
L-Glutamine
Licorice Root
Liver Detoxifier & Regenerator
L-Methylfolate
L-Theanine
Magnesium Malate
Manjistha
Mannanologosaccharides
Methylcobalamin (B12)
Multivitamins and Minerals
Neem
Olive Leaf Extract
Oregano oil
Pancreatic Digestive Enzymes
Pantethine
Plant Enzymes
Pregnenolone
Rhodiola Extract
Rubarb
Saccharomyces Boulardll
Serrazimes
Strontium Citrate
Sumenta Blisters
Taurine
TMG
Triphala
TruMarine Collagen
Vasak
Vegan Enzymes
Vitamin D3 1,000 iu
DISCLAIMER:
The Gluten-Free Food Program (GFFP) provides a platform for listing certified gluten-free clients and their products.  Information on this page has been taken from the client's website and is not regularly updated. The Gluten-Free Food Program cannot be held liable for claims made. If, for any reason, you are unsure of the content that appears, don't hesitate to get in touch with the supplier directly, as they manage the daily operations and marketing information before purchasing any item. See contact details below.
Mark of Trust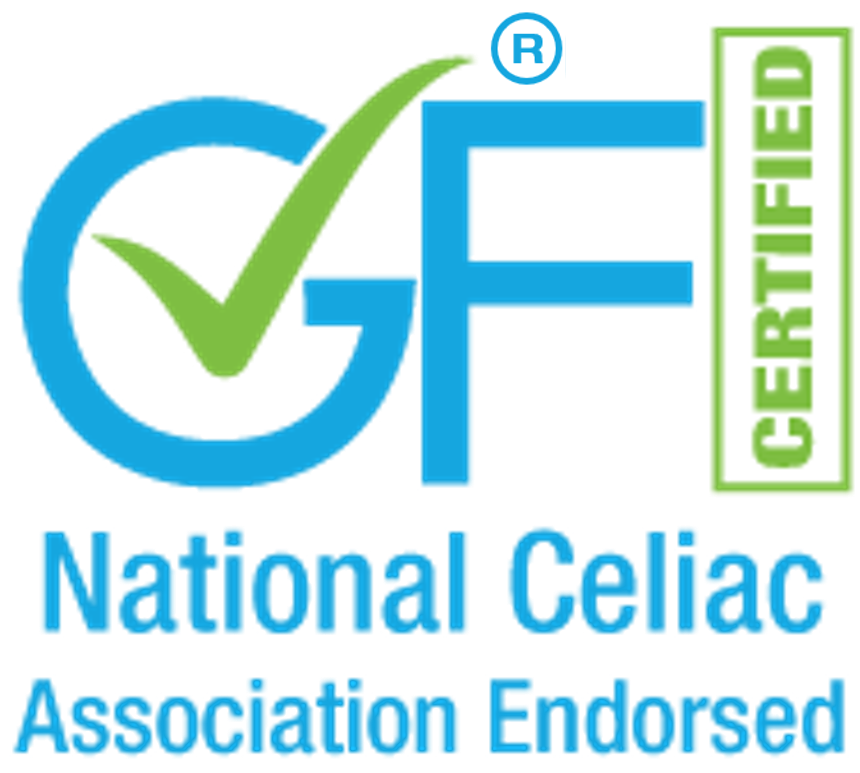 4125 Sorrento Valley Boulevard, 92121