OMG, IT's Gluten Free
Products have been Certified Gluten-Free by the Gluten-Free Food Program (GFFP) since 2012
, and the National Celiac Association endorses the GFFP certification program

About:
We are a revolutionary company devoted to the creation of fresh and delicious gluten-free baked goods, bread products, entrees, and pizzas. Our base facility in Frankfort, Illinois, is 100% Gluten-Free, peanut-free, and tree nut-free. We were founded by a driven entrepreneur, Julie Scianna, who started OMG…It's Gluten-Free when she was diagnosed with Celiac disease and discovered her four children were also gluten intolerant. The original OMG…It's Gluten-Free begun as a cafe and carry-out, and it has developed into a small manufacturer selling to direct and wholesale buyers across the United States. From our gluten-free family to yours, we want to help those struggling with dietary restrictions and provide them the best Gluten-Free food available.
Products:
Chocolate Chip Cookies
Butterscotch Cookies
DF Chocolate Chip Cookies
Fudge Brownies
Sugar Free Fudge Brownies
Blueberry Muffin
Cinnamon Crumb Muffin
Banana Chocolate Chip Muffin
Lemon Poppy Seed Muffin
Unseasoned Bread Crumbs
Hamburger Buns
White Sandwich Bread 20 oz
White Sandwich Bread 31 oz
Dairy Free Cheese Pizza 6"
Cheese Pizza 10"
Pizza Crust Only 10"
Mac'n Cheese
Pasta with Meatballs and Marinara
Cheese Lasagna
DISCLAIMER:
The Gluten-Free Food Program (GFFP) provides a platform for listing certified gluten-free clients and their products.  Information on this page has been taken from the client's website and is not regularly updated. The Gluten-Free Food Program cannot be held liable for claims made. If, for any reason, you are unsure of the content that appears, don't hesitate to get in touch with the supplier directly, as they manage the daily operations and marketing information before purchasing any item. See contact details below.
Mark of Trust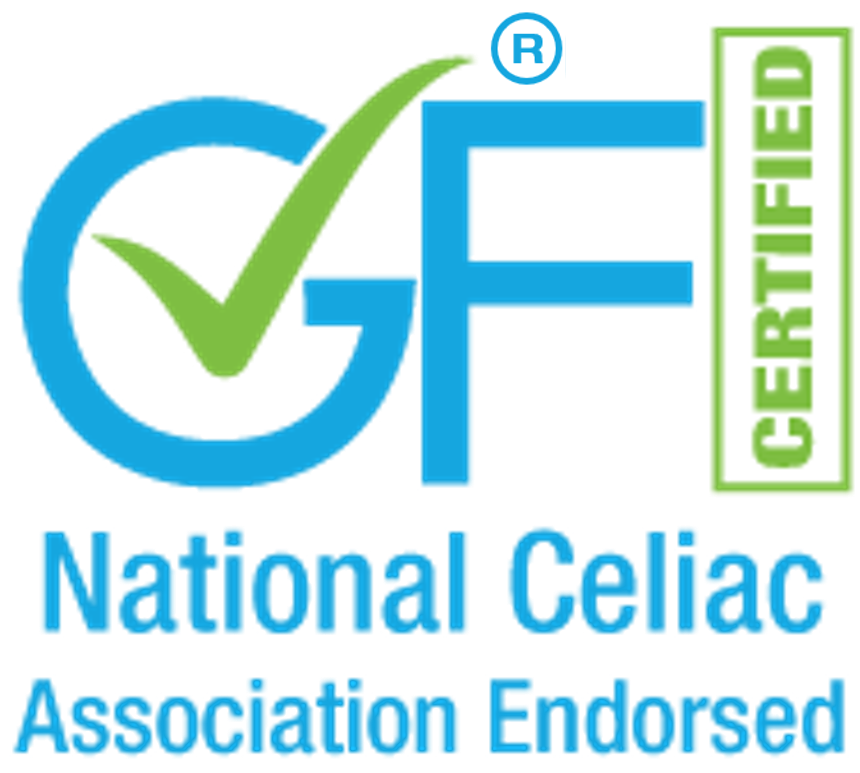 9835 South Harlem Avenue, 60415